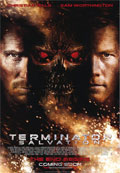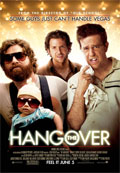 Der 22. NarrenTalk wird euch präsentiert von Andreas (daemonicus), René (Alucard) und Wolfgang (wolfman).
Last Seen
In unseren Last Seen-Bereich reicht Wolfgang seine Meinung zu K-20 und The Tournament nach und stellt Naked Weapon kurz vor. Anschließend erzählt uns René etwas über Harry Potter 1-5. Andreas stellt uns Adam vor und empfiehlt Sauna.
Movie-Review
Nach einer kurzen Pause widmen wir uns mit The Hangover der wohl besten Inkarnation eines Katers! Und in unserem zweiten Review sprechen wir über Terminator: Salvation.
Show Notes
00:00:00 – 00:00:59 Intro / Begrüßung
00:01:00 – 00:03:09 Last Seen: K-20
00:03:10 – 00:06:52 Last Seen: The Tournament
00:06:53 – 00:09:43 Last Seen: Naked Weapon
00:09:44 – 00:15:01 Last Seen: Harry Potter 1-5
00:15:02 – 00:19:53 Last Seen: Adam
00:19:54 – 00:27:09 Last Seen: Sauna
00:27:10 – 00:35:24 — weihnachtliche Pause —
00:35:25 – 00:48:34 Review: The Hangover
00:48:35 – 01:07:02 Review: Terminator: Salvation
01:07:03 – 01:12:21 Amazon Adventskalender / Und Tschüss / Outro
Podcast: Download (Duration: 1:12:22 — 66.3MB)
NarrenTalk abonnieren: Apple Podcasts | Google Podcasts | Spotify | Amazon Music | RSS