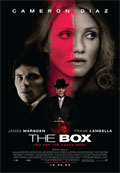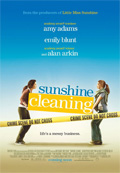 Zum NarrenTalk No. 28 begrüßen euch auch dieses mal wieder Stefan (StS), Wolfgang (wolfman), René (Alucard) und Andreas (daemonicus).
Trailer
Wir sprechen über die Trailer zu Showgirls 2: The Return, The Joneses und After.Life.
Last Seen
Andreas warnt uns dieses mal vor House, empfiehlt dafür aber Men Who Stare At Goats und The Limits Of Control. Stefan hat Flash Forward und Offspring gesehen, während es bei Wolfgang Carriers und T4xi war. Und René hat heute etwas ganz besonderes in petto. Er hat nämlich Heavy Rain gesehen bzw. gespielt.
Movie-Reviews
In dieser Ausgabe gibt es mal wieder zwei Hauptreviews. Zum einen sprechen wir über Sunshine Cleaning und zum anderen über The Box.
Show Notes
00:00:00 Intro / Begrüßung
00:00:50 Trailer: Showgirls 2: The Return
00:11:43 Trailer: The Joneses
00:15:22 Trailer: After.Life
00:22:03 Last Seen: House
00:27:55 Last Seen: Men Who Stare At Goats (aka Männer die auf Ziegen starren)
00:31:52 Last Seen: The Limits Of Control
00:39:13 Last Seen: Flash Forward
00:46:19 Last Seen: Offspring
00:56:28 Last Seen: Carriers
01:06:37 Last Seen: T4xi
01:12:39 Last "Seen": Heavy Rain
01:27:52 Review: Sunshine Cleaning
01:39:58 Review: The Box (aka The Box – Du bist das Experiment)
01:54:32 Und Tschüss / Outro
Podcast: Download (Duration: 1:56:17 — 106.5MB)
NarrenTalk abonnieren: Apple Podcasts | Google Podcasts | Spotify | Amazon Music | RSS