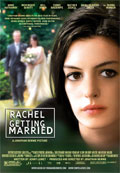 Zu NarrenTalk No. 26 begrüßen euch Andreas (daemonicus), Stefan (StS), René (Alucard) und Wolfgang (wolfman).
Trailer
Wir sprechen über die Trailer zu Spartacus: Blood And Sand, The Losers und Heartless.
Last Seen
Wolfgang reicht dieses mal noch seine Meinung zu Sorority Row nach und hat Lara Croft: Tomb Raider 1 & 2 sowie District 9 gesehen. René stellt uns Oben, Fermat's Room und My Name Is Bruce vor. Andreas warnt vor The Lovely Bones (aka In meinem Himmel), empfiehlt dafür aber Mother. Und zum Schluss erzählt uns Stefan noch etwas zu The Thaw (aka Frozen – Etwas hat überlebt) und Get Smart.
Movie-Review
Als Hauptreview haben wir uns heute Jonathan Demmes Rachel Getting Married (aka Rachels Hochzeit) aus dem Jahr 2008 vorgenommen.
Show Notes
00:00:00 Intro / Begrüßung
00:01:05 Trailer: Spartacus: Blood And Sand
00:06:00 Trailer: The Losers
00:09:10 Trailer: Heartless
00:12:13 Last Seen: Sorority Row
00:13:37 Last Seen: Lara Croft: Tomb Raider 1 & 2
00:17:39 Last Seen: District 9
00:23:54 Last Seen: Oben
00:27:25 Last Seen: Fermat's Room
00:30:49 Last Seen: My Name Is Bruce
00:35:04 Last Seen: The Lovely Bones (aka In meinem Himmel)
00:45:16 Last Seen: Mother
00:52:48 Last Seen: The Thaw (aka Frozen – Etwas hat überlebt)
00:59:50 Last Seen: Get Smart
01:07:05 Review: Rachel Getting Married (aka Rachels Hochzeit)
01:29:21 Und Tschüss / Outro
Podcast: Download (Duration: 1:30:23 — 82.8MB)
NarrenTalk abonnieren: Apple Podcasts | Google Podcasts | Spotify | Amazon Music | RSS