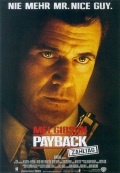 NarrenTalk No. 18 wird euch präsentiert von Stefan (StS), Andreas (daemonicus) und Wolfgang (wolfman).
Trailer
Wir sprechen über die Trailer zu Uncertainty und The Expendables.
Last Seen
In unserem Last Seen-Bereich stellt uns Andreas Vinyan vor. Wolfgang hat OSS 117 – Der Spion der sich liebte gesehen, warnt vor Die Jagd nach dem goldenen Buddha und empfiehlt John Rabe. Und abschließend bekommen wir von Stefan Haunting in Connecticut – Haus der Dämonen vorgestellt.
Movie-Reviews
Als Hauptreviews präsentieren wir euch heute den schwedischen Überrasschungshit Let The Right One In – So finster die Nacht und unterhalten uns über Kinofassung und Director's Cut von Payback.
Show Notes
00:00:00 – 00:00:58 Intro / Begrüßung
00:00:59 – 00:05:07 Trailer: Uncertainty
00:05:08 – 00:12:39 Trailer: The Expendables
00:12:40 – 00:20:27 Last Seen: Vinyan
00:20:28 – 00:25:57 Last Seen: OSS 117 – Der Spion der sich liebte
00:25:58 – 00:29:06 Last Seen: Die Jagd nach dem goldenen Buddha
00:29:07 – 00:35:26 Last Seen: John Rabe
00:35:27 – 00:46:22 Last Seen: Haunting in Connecticut – Haus der Dämonen
00:46:23 – 01:08:58 Review: Let The Right One In – So finster die Nacht
01:08:59 – 01:20:59 Review: Payback
01:21:00 – 01:21:49 Und Tschüss / Outro
Podcast: Download (Duration: 1:21:49 — 74.9MB)
NarrenTalk abonnieren: Apple Podcasts | Google Podcasts | Spotify | Amazon Music | RSS