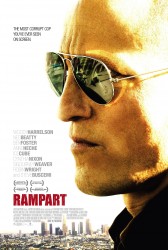 Stefan (StS), Wolfgang (wolfman) und Andreas (daemonicus), begrüßen euch zum NarrenTalk No. 81.
Trailer
Wir sprechen über die Trailer zu Star Trek Into Darkness, Pacific Rim, Man Of Steel, Oblivion und After Earth.
Last Seen
Wolfgang ist enttäuscht über The Expendables 2. Stefan sah Somewhere und Atlas Shrugged: Part 1. Andreas hat sich Baraka, American Horror Story (Season 1) und Seven Psychopaths angesehen.
Review
In dieser Ausgabe besprechen wir Rampart (Rampart – Cop außer Kontrolle) mit Woody Harrelson.
Show Notes
00:00:00 Begrüßung
00:00:18 Trailer: Star Trek Into Darkness
00:04:00 Trailer: Pacific Rim
00:10:21 Trailer: Man Of Steel
00:14:50 Trailer: Oblivion
00:17:48 Trailer: After Earth
00:25:50 Last Seen: The Expendables 2
00:42:00 Last Seen: Somewhere
00:52:50 Last Seen: Atlas Shrugged: Part 1
01:07:11 Last Seen: Baraka
01:14:49 Last Seen: American Horror Story (Season 1)
01:26:22 Last Seen: Seven Psychopaths
01:33:13 Review: Rampart (Rampart – Cop außer Kontrolle)
01:54:38 Und Tschüss
Podcast: Download (Duration: 1:55:16 — 105.5MB)
NarrenTalk abonnieren: Apple Podcasts | Google Podcasts | Spotify | Amazon Music | RSS