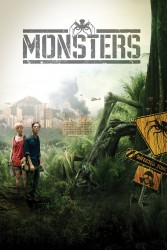 Zum NarrenTalk No. 48 begrüßen euch René (Alucard), Andreas (daemonicus), Wolfgang (wolfman) und Stefan (StS).
Trailer
Wir unterhalten uns über die Trailer zu Bad Teacher, Detention und Apollo 18.
Last Seen
Andreas bespricht Exit Through The Gift Shop, Frozen und Eclipse. The Sorcerer's Apprentice (aka Duell der Magier), Shelter sowie Winter's Bone stellt uns Stefan vor. René hat Machete gesehen und bei Wolfgang waren es Aftershock und The Last House On The Left.
Movie-Review
Gareth Edwards beeindruckendes Erstlingswerk Monsters ist heute unser gemeinsames Hauptreview.
Show Notes
00:00:00 Intro / Begrüßung
00:00:45 Trailer: Bad Teacher
00:03:09 Trailer: Detention
00:06:20 Trailer: Apollo 18
00:09:26 Last Seen: Exit Through The Gift Shop
00:18:47 Last Seen: Frozen
00:23:24 Last Seen: Eclipse
00:31:15 Last Seen: The Sorcerer's Apprentice (aka Duell der Magier)
00:37:29 Last Seen: Shelter
00:45:43 Last Seen: Winter's Bone
00:55:21 Last Seen: Machete
01:04:11 Last Seen: Aftershock
01:16:23 Last Seen: The Last House On The Left
01:30:45 Review: Monsters
02:00:03 Und Tschüss / Outro
Podcast: Download (Duration: 2:01:58 — 111.7MB)
NarrenTalk abonnieren: Apple Podcasts | Google Podcasts | Spotify | Amazon Music | RSS