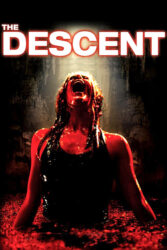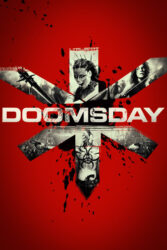 Andreas, Stefan und Wolfgang begrüßen euch zu unserer Jubiläums­ausgabe, dem NarrenTalk No. 200.
Trailer
Wir sprechen über die Trailer zu Venom 2: Let there be Carnage, Mad God, Habit, Together, House of Gucci und Kate.
Last Seen
Stefan stellt uns kurz 12 Rounds, The Interview, Den Of Thieves und 47 Meters Down: Uncaged vor. Wolfgang sah Wild Search. Und Andreas hat sich Blood Red Sky, Jolt, Kingdom: Ashin of the North sowie Black Widow angesehen.
Review
Wir haben es bereits einmal versucht The Descent und Doomsday von Neil Marshall im NarrenTalk zu besprechen. Doch die Aufnahme zur ursprünglichen Ausgabe #9 war leider völlig unbrauchbar! Über 12 Jahre später wagen wier hierzu nun einem zweiten Anlauf.
Verlosung
Zum Jubiläum verlosen wir diverse Filme. Wenn ihr gewinnen möchtet, schreibt uns einfach ein paar Worte mit dem Betreff Gewinnspiel an podcast@dvdnarr.com.
Teilnahmeschluss ist Freitag, der 10. September 2021. Die Gewinner werden per E-Mail benachtichtigt (und um ihre Adresse gebeten). Antwortet der benachrichtigte Gewinner nicht innerhalb von fünf Tagen, greifen wir erneut in den Lostopf.
Die kleinen Aussetzer in der Aufnahme bitten wir zu entschuldigen!
Show Notes
00:00:00 Begrüßung
00:01:44 Trailer: Venom 2: Let there be Carnage
00:05:28 Trailer: Mad God
00:07:30 Trailer: Habit
00:11:45 Trailer: Together
00:14:45 Trailer: House of Gucci
00:17:52 Trailer: Kate
00:21:03 Last Seen – Filmschnipsel: 12 Rounds / The Interview / Den Of Thieves / 47 Meters Down: Uncaged
00:37:41 Last Seen: Wild Search
00:44:48 Last Seen – Filmschnipsel: Blood Red Sky / Jolt / Kingdom: Ashin of the North / Black Widow
01:16:03 Review: The Descent
01:31:35 Review: Doomsday
01:58:25 Verlosung
02:01:30 Und Tschüss
Podcast: Download (Duration: 2:01:45 — 111.5MB)
NarrenTalk abonnieren: Apple Podcasts | Google Podcasts | Spotify | Amazon Music | RSS