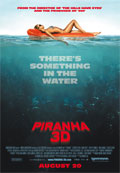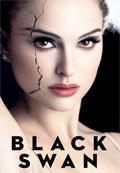 Stefan (StS), Wolfgang (wolfman) und Andreas (daemonicus) begrüßen euch zu NarrenTalk No. 47.
Trailer
Wir besprechen die Trailer zu Captain America, Thor, Super 8 und Transformers: Dark Of The Moon.
Last Seen
Andreas stellt uns heute In The Loop (aka Kabinett außer Kontrolle) vor. Anschließend besprechen Andreas und Stefan Black Swan genauer. Stefan berichtet uns dann zu TRON: Legacy und reicht seine Meinung zu Resident Evil: Afterlife nach. Abschließend freuen sich Andreas und Wolfgang noch über Piranha 3D.
Show Notes
00:00:00 Intro / Begrüßung
00:01:27 Trailer: Captain America
00:06:01 Trailer: Thor
00:10:14 Trailer: Super 8
00:13:20 Trailer: Transformers: Dark Of The Moon
00:18:31 Last Seen: In The Loop (aka Kabinett außer Kontrolle)
00:24:49 Last Seen: Black Swan
00:35:58 Last Seen: TRON: Legacy
00:49:29 Last Seen: Resident Evil: Afterlife
00:57:57 Last Seen: Piranha 3D
01:10:49 Und Tschüss / Outro
Podcast: Download (Duration: 1:12:00 — 65.9MB)
NarrenTalk abonnieren: Apple Podcasts | Google Podcasts | Spotify | Amazon Music | RSS