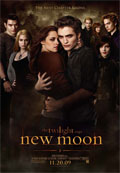 Der 21. NarrenTalk wird euch präsentiert von Andreas (daemonicus), Stefan (StS) und Wolfgang (wolfman).
Trailer
Wir sprechen heute über die Trailer zu Universal Soldier: Regeneration und Season Of The Witch.
Last Seen
In dieser Ausgabe haben wir einen etwas ausführlicheren Last Seen-Bereich. Wir sprechen über Transformers II: Revenge of the Fallen, Paradise Lost / Turistas, Ichi, Star Trek, Splinter, Die Tiefe / The Deep, Accident, Grudge 3 und K-20.
Movie-Review
Unser Hauptreview bestreitet Stefan heute quasi im Alleingang, der The Twilight Saga: New Moon in einer Kino-Preview sah. Unterstützt wird er dabei von Andreas.
Show Notes
00:00:00 – 00:01:02 Intro / Begrüßung
00:01:03 – 00:04:59 Trailer: Universal Soldier: Regeneration
00:05:00 – 00:07:56 Trailer: Season Of The Witch
00:07:57 – 00:10:01 Last Seen: Transformers II: Revenge of the Fallen
00:10:02 – 00:16:20 Last Seen: Paradise Lost / Turistas
00:16:21 – 00:23:39 Last Seen: Ichi
00:23:40 – 00:28:28 Last Seen: Star Trek
00:28:29 – 00:33:19 Last Seen: Splinter
00:33:20 – 00:38:50 Last Seen: Die Tiefe / The Deep
00:38:51 – 00:45:28 Last Seen: Accident
00:45:29 – 00:52:53 Last Seen: Grudge 3
00:52:54 – 00:58:34 Last Seen: K-20
00:58:35 – 00:59:41 Hinweis auf Facebook und Tschüss
00:59:42 – 01:30:58 Review: The Twilight Saga: New Moon
01:30:59 – 01:31:41 Und noch mal Tschüss / Outro
Podcast: Download (Duration: 1:31:42 — 84.0MB)
NarrenTalk abonnieren: Apple Podcasts | Google Podcasts | Spotify | Amazon Music | RSS