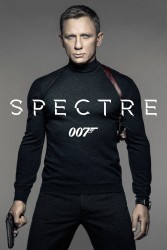 Stefan, Andreas und Wolfgang begrüßen euch zum NarrenTalk No. 133.
Trailer
Wir sprechen über die Trailer zu The Huntsman: Winter's War, Zoolander 2, Concussion, Gods Of Egypt, Backtrack, London Has Fallen und Warcraft.
Last Seen
Stefan stellt uns The Last Song, EyeCandy und SPECTRE vor. Andreas sah zuletzt Hearts Of Darkness: A Filmmaker's Apocalypse, Lost River und StageFright. Wolfgang präsentiert uns ein kleines Special über Wuxia-Filme.
Show Notes
00:00:00 Begrüßung
00:00:48 Trailer: The Huntsman: Winter's War
00:04:33 Trailer: Zoolander 2
00:06:55 Trailer: Concussion
00:10:07 Trailer: Gods Of Egypt
00:16:21 Trailer: Backtrack
00:17:40 Trailer: London Has Fallen
00:20:43 Trailer: Warcraft
00:26:42 Last Seen: The Last Song
00:30:42 Last Seen: Hearts Of Darkness: A Filmmaker's Apocalypse
00:38:28 Last Seen: Wuxia Special Part 1 (Dragon Inn, New Dragon Gate Inn, Flying Swords Of Dragon Gate)
00:49:21 Last Seen: EyeCandy
00:58:21 Last Seen: Lost River
01:05:38 Last Seen: Wuxia Special Part 2 (Wu Xia, Crouching Tiger Hidden Dragon, Iron Monkey, Ashes Of Time)
01:21:10 Last Seen: SPECTRE
01:31:20 Last Seen: StageFright
01:39:58 Last Seen: Wuxia Special Part 3 (Hero, Musa, House Of Flying Daggers)
01:58:43 Und Tschüss
Podcast: Download (Duration: 1:58:59 — 108.9MB)
NarrenTalk abonnieren: Apple Podcasts | Google Podcasts | Spotify | Amazon Music | RSS