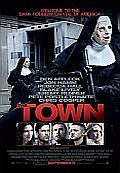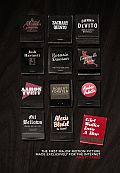 Zum NarrenTalk No. 52 begrüssen euch diesmal René (Alucard), Andreas (daemonicus) und Stefan (StS).
Trailer
In dieser Ausgabe besprechen wir folgende Trailer: Fright Night, Straw Dogs, Colombiana und Conan.
Last Seen
Passend zum Release der Lego-Ausgabe und dem bevorstehenden Start von Teil IV begab sich René in gefährliche Fahrwasser und lässt die Erinnerungen an Pirates Of The Caribbean I-III wieder aufleben. Stefan war im Kino und hat feststellen dürfen, dass Thor unterhaltsam ist. Leider kann er über The Traveler nichts dergleichen berichten. Andreas hat Mr. Nobody im Player gehabt und für Priest sogar ein Kino besucht.
Movie-Review
Als Hauptreviews liefern wir euch heute: Girl Walks Into A Bar und The Town.
Show Notes
00:00:00 Begrüßung
00:00:52 Trailer: Fright Night
00:05:11 Trailer: Straw Dogs
00:13:57 Trailer: Colombiana
00:18:25 Trailer: Conan
00:27:40 Last Seen: Pirates Of The Caribbean I-III
00:37:46 Last Seen: Thor in 3D
00:52:51 Last Seen: The Traveler
01:01:10 Last Seen: Mr. Nobody
01:10:35 Last Seen: Priest in 3D
01:19:12 Review: Girl Walks Into A Bar
01:32:38 Review: The Town
01:49:02 Und Tschüss
Podcast: Download (Duration: 1:50:06 — 100.8MB)
NarrenTalk abonnieren: Apple Podcasts | Google Podcasts | Spotify | Amazon Music | RSS