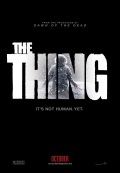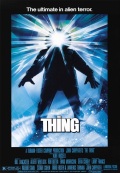 Wolfgang (wolfman), Stefan (StS) und Andreas (daemonicus) begrüßen euch zum NarrenTalk No. 68.
Trailer
Wir sprechen über die Trailer zu Looper, Savages, Total Recall, Ted und House At The End Of The Street.
Last Seen
Andreas sah zuletzt Submarine und Snowtown. Bei Stefan war es The Killing (Season 1), Iron Sky und Battleship. Wolfgang sah Flypaper (aka Flypaper – Wer überfällt hier wen?).
Movie-Reviews
Als Hauptreview gibt es in dieser Ausgabe John Carpenter's The Thing (aka Das Ding aus einer anderen Welt) und dessen Prequel The Thing.
Show Notes
00:00:00 Begrüßung
00:00:25 Trailer: Looper
00:03:19 Trailer: Savages
00:06:40 Trailer: Total Recall
00:09:38 Trailer: Ted
00:12:23 Trailer: House At The End Of The Street
00:14:38 Last Seen: Submarine
00:18:26 Last Seen: Snowtown
00:23:13 Last Seen: The Killing (Season 1)
00:35:01 Last Seen: Iron Sky
00:45:02 Last Seen: Battleship
00:55:03 Last Seen: Flypaper (aka Flypaper – Wer überfällt hier wen?)
01:02:20 Review: John Carpenter's The Thing (aka Das Ding aus einer anderen Welt)
01:16:20 Review: The Thing
01:33:16 Und Tschüss
Podcast: Download (Duration: 1:33:56 — 86.0MB)
NarrenTalk abonnieren: Apple Podcasts | Google Podcasts | Spotify | Amazon Music | RSS