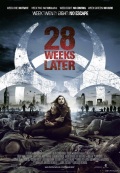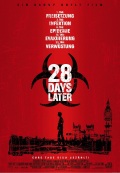 Stefan (StS), Andreas (daemonicus) und Wolfgang (wolfman) begrüßen euch zum NarrenTalk No. 67.
Trailer
Wir sprechen über die Trailer zu The Dictator, Cosmopolis und Dark Shadows.
Last Seen
Stefan hat sich zuletzt Veronika Decides To Die, Texas Killing Fields, Livide, Gone und The Hunger Games angesehen. Andreas sah Captain America: The First Avenger und war auf den Fantasy Filmfest Nights 2012. Wolfgang reicht seine Meinung zu Fair Game und Crazy, Stupid, Love. nach.
Movie-Reviews
In dieser Ausgabe widmen wir uns Danny Boyle's 28 Days Later und dessen Fortsetzung 28 Weeks Later.
Show Notes
00:00:00 Begrüßung
00:00:29 Trailer: The Dictator
00:02:54 Trailer: Cosmopolis
00:05:57 Trailer: Dark Shadows
00:09:35 Last Seen: Veronika Decides To Die
00:17:12 Last Seen: Texas Killing Fields
00:25:15 Last Seen: Livide
00:34:36 Last Seen: Gone
00:42:46 Last Seen: The Hunger Games
00:57:45 Last Seen: Captain America: The First Avenger
00:59:53 Last Seen: Fantasy Filmfest Nights 2012
01:23:49 Last Seen: Fair Game
01:26:03 Last Seen: Crazy, Stupid, Love.
01:28:09 Review: 28 Days Later
01:44:16 Review: 28 Weeks Later
02:02:14 Und Tschüss
Podcast: Download (Duration: 2:02:47 — 112.4MB)
NarrenTalk abonnieren: Apple Podcasts | Google Podcasts | Spotify | Amazon Music | RSS