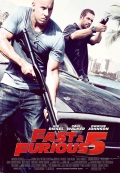 Stefan (StS), Andreas (daemonicus) und Wolfgang (wolfman) begrüßen euch zum NarrenTalk No. 59 – der auch gleichzeitig 3 Jahre Podcast von DVDnarr.com markiert.
Trailer
Wir sprechen über die Trailer von Safe House, The Hunger Games sowie Snow White And The Huntsman und Mirror, Mirror.
Last Seen
Wolfgang stellt uns heute Same Same But Different und Scream 4 (aka Scre4m) vor. Stefan empfiehlt uns Sinners And Saints, Footloose (2011) und Spartacus: Gods Of The Arena. Grand Prix, The Tempest, The Wild Hunt, Cave Of Forgotten Dreams und Bunraku sah Andreas in letzter Zeit.
Movie-Review
Wir knöpfen uns Teil 5 der Fast & Furious-Reihe vor: Fast Five (aka Fast & Furious 5).
Show Notes
00:00:00 Begrüßung
00:00:41 Trailer: Safe House
00:04:00 Trailer: The Hunger Games
00:10:11 Trailer: Snow White And The Huntsman / Mirror, Mirror
00:17:28 Last Seen: Same Same But Different
00:23:12 Last Seen: Scream 4 (aka Scre4m)
00:30:26 Last Seen: Sinners And Saints
00:36:08 Last Seen: Footloose (2011)
00:43:30 Last Seen: Spartacus: Gods Of The Arena
00:51:37 Last Seen: Grand Prix
01:00:46 Last Seen: The Tempest
01:06:10 Last Seen: The Wild Hunt
01:14:56 Last Seen: Cave Of Forgotten Dreams
01:23:16 Last Seen: Bunraku
01:32:37 Review: Fast Five (aka Fast & Furious 5)
01:46:57 Und Tschüss
Podcast: Download (Duration: 1:47:20 — 98.3MB)
NarrenTalk abonnieren: Apple Podcasts | Google Podcasts | Spotify | Amazon Music | RSS