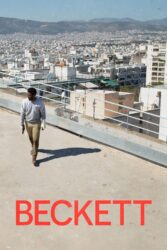 Wolfgang, Stefan und Andreas begrüßen euch zum NarrenTalk No. 201.
Trailer
Wir sprechen über die Trailer zu The Voyeurs, I'm Your Man, Paul W.R's Last Journey, Plan A, Spider-Man: No Way Home und Copshop.
Last Seen
Stefan hat sich Kingdom: Ashin Of The North, Escapee, The Equalizer 2 und Margin Call angesehen. Andreas sah Shadow In The Cloud, Prey, Black Island (Schwarze Insel) und Circle.
Review
Wir besprechen den griechischen Thriller Beckett mit John David Washington und Alicia Vikander.
Show Notes
00:00:00 Begrüßung
00:00:22 Trailer: The Voyeurs
00:05:54 Trailer: I'm Your Man
00:15:43 Trailer: Paul W.R's Last Journey
00:19:35 Trailer: Plan A
00:24:44 Trailer: Spider-Man: No Way Home
00:37:43 Trailer: Copshop
00:45:47 Last Seen – Filmschnipsel: Kingdom: Ashin Of The North / Escapee / The Equalizer 2 / Margin Call
01:02:04 Last Seen – Filmschnipsel: Shadow In The Cloud / Prey / Black Island (Schwarze Insel) / Circle
01:15:18 Review: Beckett
01:39:37 Und Tschüss
Podcast: Download (Duration: 1:39:55 — 91.5MB)
NarrenTalk abonnieren: Apple Podcasts | Google Podcasts | Spotify | Amazon Music | RSS