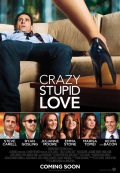 Zu NarrenTalk No. 65 begrüßen euch René (Alucard), Stefan (StS) und Andreas (daemonicus).
Trailer
Wir sprechen über die Trailer von The Avengers, Piranha 3DD, The Courier und 4:44 Last Day On Earth.
Last Seen
Folgende Filme haben wir zuletzt gesehen: Tyrannosaur, Source Code, Conan (2011) Captain America: The First Avenger, Chronicle und Blue Valentine.
Movie-Review
Als Hauptreview besprechen wir heute Crazy, Stupid, Love.
Show Notes
00:00:00 Begrüßung
00:00:39 Trailer: The Avengers
00:05:27 Trailer: Piranha 3DD
00:09:03 Trailer: The Courier
00:14:58 Trailer: 4:44 Last Day On Earth
00:22:14 Last Seen: Tyrannosaur
00:29:02 Last Seen: Source Code
00:33:32 Last Seen: Conan (2011)
00:39:01 Last Seen: Captain America: The First Avenger
00:48:45 Last Seen: Chronicle
00:55:25 Last Seen: Blue Valentine
01:07:42 Review: Carzy, Stupid, Love.
01:26:15 Und Tschüss
Podcast: Download (Duration: 1:27:14 — 79.9MB)
NarrenTalk abonnieren: Apple Podcasts | Google Podcasts | Spotify | Amazon Music | RSS