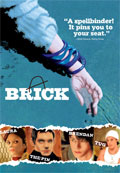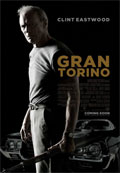 Jörg (Jorin), Andreas (daemonicus), René (Alucard) und Wolfgang (wolfman) präsentieren euch den NarrenTalk No. 14.
Trailer
Wir sprechen über die Trailer zu Fantastic Mr. Fox, A Serious Man und Book Of Eli.
Last Seen
Zuletzt gesehen hat Jörg Peter & der Wolf sowie 8 Blickwinkel. Bei Wolfgang war es The Spirit und Watchmen (Director's Cut). Andreas stellt uns Tideland kurz vor. Und René macht mit Hangover und Eden Lake den Abschluss.
Movie-Review
Als Hauptreviews bieten wir euch heute Clint Eastwoods neuestes Werk Gran Torino und den schon länger als Geheimtipp unter den DVDnarren gehandelten Brick.
Show Notes
00:00:00 – 00:01:06 Intro / Begrüssung
00:01:07 – 00:03:06 Trailer: Fantastic Mr. Fox
00:03:07 – 00:06:15 Trailer: A Serious Man
00:06:16 – 00:09:14 Trailer: Book of Eli
00:09:15 – 00:13:06 Last Seen: Peter & der Wolf
00:13:07 – 00:16:06 Last Seen: 8 Blickwinkel
00:16:07 – 00:20:33 Last Seen: The Spirit
00:20:34 – 00:26:54 Last Seen: Watchmen (Director's Cut)
00:26:55 – 00:31:45 Last Seen: Tideland
00:31:46 – 00:37:19 Last Seen: Hangover
00:37:20 – 00:39:10 Last Seen: Eden Lake
00:39:11 – 00:51:35 Review: Gran Torino
00:51:36 – 01:04:04 Review: Brick
01:04:05 – 01:08:39 dÆmonicus auf der Besetzungscouch
01:08:40 – 01:10:31 Und Tschüss / Outro
Podcast: Download (Duration: 1:10:32 — 64.6MB)
NarrenTalk abonnieren: Apple Podcasts | Google Podcasts | Spotify | Amazon Music | RSS