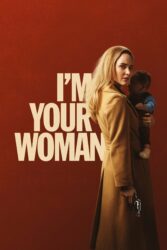 Stefan, Andreas und Wolfgang begrüßen euch zum NarrenTalk No. 192.
Trailer
Wir sprechen über die Trailer zu Music, Bliss, Rat Disaster, The Reckoning, Locked Down und The Little Things.
Last Seen
Andreas sah Shazam!. Wolfgang hat sich die Matrix-Trilogie und die Mumie-Trilogie angesehen und Stefan sah The Banana Splits Movie.
Review
Wir besprechen das Drama I'm Your Woman um eine Frau auf der Flucht.
Jahresrückblick 2020
Wir schauen zurück auf unser persönliches Filmjahr 2020.
Show Notes
00:00:00 Begrüßung
00:01:17 Trailer: Music
00:04:12 Trailer: Bliss
00:07:32 Trailer: Rat Disaster
00:10:22 Trailer: The Reckoning
00:13:37 Trailer: Locked Down
00:16:32 Trailer: The Little Things
00:18:52 Last Seen: Shazam!
00:27:18 Last Seen: Matrix-Trilogie
00:35:03 Last Seen: Mumie-Trilogie
00:42:00 Last Seen: The Banana Splits Movie
00:52:31 Review: I'm Your Woman
01:12:12 Jahresrückblick 2020
01:42:03 Und Tschüss
Podcast: Download (Duration: 1:42:42 — 94.0MB)
NarrenTalk abonnieren: Apple Podcasts | Google Podcasts | Spotify | Amazon Music | RSS