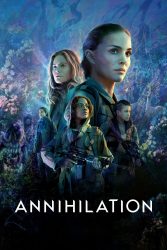 Achtung: Spoiler bei Annihilation (ab Laufzeit 00:42:16)!!!
Andreas und Stefan begrüßen euch zum NarrenTalk No. 157.
Trailer
Wir sprechen über die Trailer zu Death Kiss, Adrift, Prospect, Fantastic Beasts 2: The Crimes Of Grindelwald, Perfect, Sorry To Bother You.
Last Seen
Stefan stellt uns Flint Town vor und Andreas The Outsider.
Review
Für diese Ausgabe haben wir uns Annihilation (aka Auslöschung) auf Netflix angesehen.
Show Notes
00:00:00 Begrüßung
00:01:07 Trailer: Death Kiss
00:03:45 Trailer: Adrift
00:05:34 Trailer: Prospect
00:09:54 Trailer: Fantastic Beasts 2: The Crimes Of Grindelwald
00:12:17 Trailer: Perfect
00:16:50 Trailer: Sorry To Bother You
00:19:52 Last Seen: Flint Town
00:34:46 Last Seen: The Outsider
00:42:16 Review: Annihilation (Achtung: Spoiler!!!)
01:34:55 Und Tschüss
Podcast: Download (Duration: 1:36:06 — 35.5MB)
NarrenTalk abonnieren: Apple Podcasts | Google Podcasts | Spotify | Amazon Music | RSS