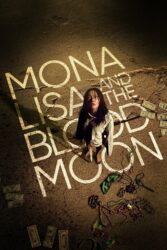 Wolfgang, Stefan und Andreas begrüßen euch zum NarrenTalk No. 228.
Trailer
Wir sprechen über die Trailer zu The Equalizer 3, Robots, Blood & Gold, Sanctuary, Maggie Moore(s) und Born to Fly.
Last Seen
Andreas sah zuletzt Weißbier im Blut, Florida Man und Snake Eyes: G.I. Joe Origins. Stefan hat sich Infinity Pool sowie The Diplomat (Season 01) angesehen und Wolfgang sah The Bullet Train (新幹線大爆破).
Review
Wir besprechen Ana Lily Amirpours Mona Lisa and the Blood Moon mit Jun Jong-seo und Kate Hudson.
Show Notes
00:00:00 Begrüßung
00:00:15 Trailer: The Equalizer 3
00:02:47 Trailer: Robots
00:05:03 Trailer: Blood & Gold
00:09:59 Trailer: Sanctuary
00:13:55 Trailer: Maggie Moore(s)
00:18:22 Trailer: Born to Fly
00:24:08 Last Seen – Filmschnipsel: Weißbier im Blut / Florida Man / Snake Eyes: G.I. Joe Origins
00:44:20 Last Seen – Filmschnipsel: Infinity Pool / The Diplomat (Season 01)
01:07:58 Last Seen – Filmschnipsel: The Bullet Train (新幹線大爆破)
01:18:33 Review: Mona Lisa and the Blood Moon
01:46:18 Und Tschüss
Podcast: Download (Duration: 1:46:28 — 78.3MB)
NarrenTalk abonnieren: Apple Podcasts | Google Podcasts | Spotify | Amazon Music | RSS