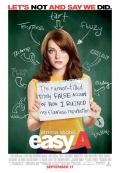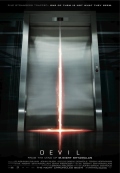 Wolfgang (wolfman), Andreas (daemonicus) und Stefan (StS) begrüssen euch zum NarrenTalk No. 53.
Trailer
Wir besprechen die Trailer zu The Girl With The Dragon Tattoo, The Twilight Saga: Breaking Dawn Part 1 und Don't Be Afraid Of The Dark.
Last Seen
Stefan sah zuletzt Skyline und Hanna. Andreas sah sich Love And Other Drugs und TRON an. Wolfgang hat sich Running Out Of Time, PTU und Battle: Los Angeles angesehen und reicht seine Meinung zu Girl Walks Into A Bar nach.
Movie-Reviews
In dieser Ausgabe besprechen wir den von M. Night Shyamalan produzierten Devil und mit easy A (aka Einfach zu haben) die Hommage an die 80er-Jahre Highschool-Komödien schlechthin.
Show Notes
00:00:00 Begrüßung
00:00:39 Trailer: The Girl With The Dragon Tattoo
00:10:27 Trailer: The Twilight Saga: Breaking Dawn Part 1
00:17:29 Trailer: Don't Be Afraid Of The Dark
00:20:05 Last Seen: Skyline
00:27:50 Last Seen: Hanna
00:40:02 Last Seen: Love And Other Drugs
00:49:09 Last Seen: TRON
00:57:38 Last Seen: Running Out Of Time
01:01:19 Last Seen: PTU
01:05:19 Last Seen: Battle: Los Angeles
01:08:43 Last Seen: Girl Walks Into A Bar
01:12:09 Review: Devil
01:21:19 Review: easy A (aka Einfach zu haben)
01:32:26 Und Tschüss
Podcast: Download (Duration: 1:32:58 — 85.1MB)
NarrenTalk abonnieren: Apple Podcasts | Google Podcasts | Spotify | Amazon Music | RSS