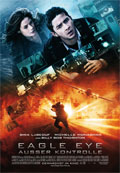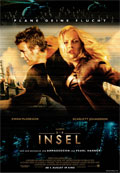 Bei Ausgabe Nummer 6 des NarrenTalk habt ihr dieses mal mit Stefan (StS), René (Alucard), Andreas (daemonicus) und Wolfgang (wolfman) das Vergnügen. Zu hören gibt es heute folgendes:
Hörerwunsch-Review
Taran-tino hat sich ein Review zu The Island gewünscht.
Trailer
Wir sprechen über die Trailer zu Sorority Row und Game.
Last Seen
In unserer Rubrik Last Seen stellen wir euch die folgenden Filme vor: Sunshine Cleaning von Andreas. The Gene Generation von Wolfgang. Scar von Stefan. Und schließlich Repo! – The Genetic Opera von René.
Movie-Reviews
Als Hauptreview gibt es dieses mal Eagle Eye mit Shia LaBeouf und Michelle Monaghan zu hören.
Show Notes
0:00:00 – 0:00:37 Intro
0:00:38 – 0:09:57 Hörerwunsch-Review: The Island
0:09:58 – 0:14:18 Trailer: Sorority Row
0:14:19 – 0:20:59 Trailer: Game
0:21:00 – 0:24:28 Last Seen: Sunshine Cleaning
0:24:29 – 0:30:48 Last Seen: The Gene Generation
0:30:49 – 0:43:15 Last Seen: Scar
0:43:16 – 0:55:10 Last Seen: Repo! – The Genetic Opera
0:55:11 – 1:07:26 Review: Eagle Eye
1:07:27 – 1:08:42 Und Tschüss
Podcast: Download (Duration: 1:08:42 — 62.9MB)
NarrenTalk abonnieren: Apple Podcasts | Google Podcasts | Spotify | Amazon Music | RSS