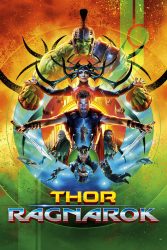 Wolfgang, Andreas und Stefan begrüßen euch zum NarrenTalk No. 158.
Trailer
Wir sprechen über die Trailer zu The Cleanse, Under The Silver Lake, The House With A Clock In Its Wall, Cargo, Future World, How To Talk To Girls At Parties und UPGRADE.
Last Seen
Stefan sah zuletzt Veronica (aka Veronica: Spiel mit dem Teufel), Andreas Small Town Crime und Wolfgang Santa Clarita Diet.
Review
Mit Thor: Ragnarok (aka Thor: Tag der Entscheidung) besprechen wir den dritten Teil aus Marvels Thor-Reihe.
Show Notes
00:00:00 Begrüßung
00:00:18 Trailer: The Cleanse
00:03:23 Trailer: Under The Silver Lake
00:06:06 Trailer: The House With A Clock In Its Wall
00:11:04 Trailer: Cargo
00:14:35 Trailer: Future World
00:17:40 Trailer: How To Talk To Girls At Parties
00:24:19 Trailer: UPGRADE
00:27:50 Last Seen: Veronica (aka Veronica: Spiel mit dem Teufel)
00:39:26 Last Seen: Small Town Crime
00:50:45 Last Seen: Santa Clarita Diet
00:59:15 Review: Thor: Ragnarok (aka Thor: Tag der Entscheidung)
01:25:29 Und Tschüss
Podcast: Download (Duration: 1:25:44 — 30.5MB)
NarrenTalk abonnieren: Apple Podcasts | Google Podcasts | Spotify | Amazon Music | RSS