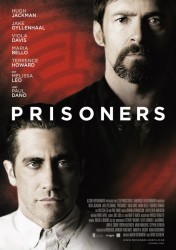 Stefan, Wolfgang und Andreas begrüßen euch zum NarrenTalk No. 109.
Trailer
Wir sprechen über die Trailer zu The Purge: Anarchy, Into The Storm, Night Moves, Palo Alto, Lucy und Jamie Marks Is Dead.
Last Seen
Andreas sah Trance und Ninja: Shadow Of A Tear, Wolfgang The Heat (aka Taffe Mädels) und Stefan Wolf Creek 2, The Green Inferno sowie 47 Ronin.
Review
Wir besprechen in dieser Ausgabe Prisoners mit Hugh Jackman und Jake Gyllenhaal.
Show Notes
00:00:00 Begrüßung
00:00:24 Trailer: The Purge Anarchy
00:03:08 Trailer: Into The Storm
00:06:09 Trailer: Night Moves
00:08:13 Trailer: Palo Alto
00:11:31 Trailer: Lucy
00:16:15 Trailer: Jamie Marks Is Dead
00:18:52 Last Seen: Trance
00:25:55 Last Seen: Ninja: Shadow Of A Tear
00:34:15 Last Seen: The Heat (aka Taffe Mädels)
00:41:45 Last Seen: Wolf Creek 2
00:49:42 Last Seen: The Green Inferno
01:02:14 Last Seen: 47 Ronin
01:13:59 Review: Prisoners
01:44:57 Und Tschüss
Podcast: Download (Duration: 1:45:10 — 96.3MB)
NarrenTalk abonnieren: Apple Podcasts | Google Podcasts | Spotify | Amazon Music | RSS