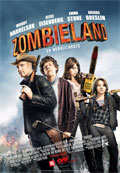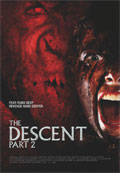 Wolfgang (wolfman), Andreas (daemonicus), René (Alucard) und Stefan (StS) begrüßen euch zum NarrenTalk No. 33.
Last Seen
Ghost Machine wird uns heute von Stefan vorgestellt, während Wolfgang Verdammnis und Fire Of Conscience sah. Andreas bringt uns Trick 'r Treat und Antichrist näher.
Movie-Reviews
Heute sprechen wir ausführlicher über The Descent: Part 2 der uns freundlicherweise von Universum Film zur Verfügung gestellt wurde. Und außerdem haben wir uns Zombieland angesehen.
Top-4
Dieses mal erfahrt ihr, was unsere Top-Filmautos sind.
Show Notes
00:00:00 Intro / Begrüßung
00:00:45 Last Seen: Ghost Machine
00:11:25 Last Seen: Verdammnis
00:28:57 Last Seen: Fire Of Conscience
00:35:55 Last Seen: Trick 'r Treat
00:46:26 Last Seen: Antichrist
00:59:29 Review: The Descent: Part 2
01:20:40 Review: Zombieland
01:34:25 Top-4: Filmautos
01:40:50 Und Tschüss / Outro
Podcast: Download (Duration: 1:42:12 — 93.6MB)
NarrenTalk abonnieren: Apple Podcasts | Google Podcasts | Spotify | Amazon Music | RSS