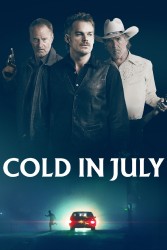 Achtung: Spoiler bei Cold In July (ab Laufzeit 01:27:27)!!!
Stefan, Wolfgang und Andreas begrüßen euch zum NarrenTalk No. 124.
Trailer
Wir sprechen über die Trailer zu Paper Towns, Southpaw, Mission: Impossible – Rogue Nation, Slow West, Survivor, Maggie, Burying The Ex, Me And Earl And The Dying Girl, The Human Centipede 3 (Final Sequence), Sinister 2 und Bridgend.
Last Seen
Stefan stellt uns Furious 7 vor. Andreas sah Starry Eyes und Lucy.
Review
Wir stellen Euch in dieser Ausgabe des NarrenTalks Cold In July vor.
Show Notes
00:00:00 Begrüssung
00:00:20 Trailer: Paper Towns
00:03:09 Trailer: Southpaw
00:07:35 Trailer: Mission: Impossible – Rogue Nation
00:11:45 Trailer: Slow West
00:14:50 Trailer: Survivor
00:17:13 Trailer: Maggie
00:20:20 Trailer: Burying The Ex
00:25:13 Trailer: Me And Earl And The Dying Girl
00:27:13 Trailer: The Human Centipede 3 (Final Sequence)
00:33:07 Trailer: Sinister 2
00:34:42 Trailer: Bridgend
00:39:01 Last Seen: Furious 7
00:54:40 Last Seen: Starry Eyes
01:03:09 Last Seen: Lucy
01:14:23 Review: Cold In July (Achtung: Spoiler!!!)
01:43:05 Und Tschüss
Podcast: Download (Duration: 1:43:31 — 94.8MB)
NarrenTalk abonnieren: Apple Podcasts | Google Podcasts | Spotify | Amazon Music | RSS